AUTHORIZED TELUS & KOODO Dealer 416-743-3249
Toll Free Number for TELUS Corporate EPP Plans 1-800-715-1468



ABOUT HOTWIRE:
We live in a world where we are more connected than ever before. Your smartphone is your lifeline to the world, but how often do you think about the carrier you're with? The answer is probably not very often. With a slew of different carriers to choose from, it can be hard to know who to trust.
This is where Hotwire Communications comes in. Hotwire Communications is an Authorized TELUS Dealer since 2005, and in the wireless industry since 2002. We are dedicated to providing the best service to our customers, which is why we've been in business for so long.

In fact, we are one of the few companies in the Canada that is authorized to sell Telus Products and Services.

We specialize in Telus Corporate EPP Plans (Exclusive Partner Program) and Telus Small Business plans including Telus plans for various banks employees (TD, BMO, Scotiabank, CIBC, RBC etc.)

We fulfill Telus and Koodo offers and offer free Canadawide shipping with your order.

LOCATION:
980 Albion Rd

Etobicoke ON

M9V 1A7

416-743-3249
1-800-715-1468 (Toll Free)
Albion / Islington

In the TD Plaza (Thistletown Plaza)

HOURS OF OPERATION:
Mon to Fri 12:00 PM to 8 PM
Sat 12 PM to 4 PM
Sun & Holidays Closed
Telus Small and Medium Business Plan Inquiries
Raj Arora 416-990-8833
CLICK HERE TO SEND US AN EMAIL


Chat with us live.
Click the bottom left corner of this screen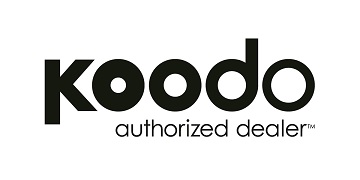 Toronto Cell Phone Repair, BlackBerry Repair, Telus Unlocking Policy, Galaxy Tab Cases, Telus Dealer Toronto, Telus Store Toronto